Welcome to the Washington State Coalition For Language Access
Interpreters, Translators, and Providers Working Together to Ensure Language Access For Limited English Proficient Individuals in Washington State.

WASCLA, or the Washington State Coalition for Language Access, is an organization consisting of legal professionals, advocates, law enforcement personnel, interpreters/translators, educators, service providers, and community advocates who are dedicated to assisting state and local agencies within the State of Washington to understand and comply with their obligations under Title VI of the Civil Rights Act of 1964.
Announcements:

WASCLA Language Access Summit IX

The 2014 WASCLA Language Access 2 Day Summit will be held on
October 24th and 25th, 2014
at the
Hilton Seattle Airport Hotel & Conference Center
17620 International Blvd. Seattle 98188

Registration is now open!
click below to go to our registration page: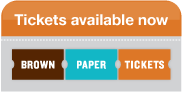 _______________________________________________________________________________
Recent WASCLA Projects:
WASCLA Launches "Tools for Health" Project with release of I Speak cards and consumer "Know your Rights" flyers. Full project information is available here.
WASCLA's 2014 - 2016 Board of Directors are:
Anita Ahumada
Sarah Clifthorne
Kristi Cruz
Andrew Drake
Gillian Dutton
Sarah Leyrer
Terry Mirande
Louise Morehead
Joana Ramos
Elena Safariants
P. Diane Schneider
Linda Slater
Have you read the ABA Standards for Language Access in Court?
Find this new resource here.