Welcome to the Washington State Coalition For Language Access
Interpreters, Translators, and Providers Working Together to Ensure Language Access For Limited English Proficient Individuals in Washington State.
Featured Language Access Updates
***
Register now for WASCLA's 2013 Language Access Summit!
Click below to go to the registration / ticket purchase page: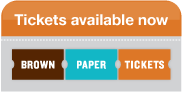 ***
WASCLA Summit 2013 will be held May 3rd and 4th in Wenatchee, Washington!
You can still register online to attend and the hotel site has recently added a few more hotel rooms under our block and so call and book your room today!
Please note that this weekend is Apple Blossom Festival and there will be various road closures to be aware of that impact the route to the conference site. Wenatchee Avenue, Mission and Chelan will all be closed on Saturday morning. Riverside Drive is an alternate route. We have added a map of the site, but you may want to look online to find alternate routes depending on where you are coming from.
Apple Blossom Street Closures:
Friday, May 3rd
On Friday, May 3rd, at 6:00 p.m., Wenatchee Avenue will close between 2nd and 1st Street for Vettes and Rods on the Avenue. The Corvette Club will cruise over after Classis Chassis for a car show.
Access to the Conference Center is accessible via Riverside Drive. Wenatchee Avenue is scheduled to open up no later than 10:00 p.m.
2nd and 1st Streets will remain open during closure. This is a Wenatchee Corvette Club Event.
Saturday, May 4th
At 8:30 a.m. Wenatchee Avenue will close from Yakima Street north to 7th Street for the Apple Blossom Grand Parade.
Chelan and Mission are also closed. Access to the conference site is via Riverside Drive. See map for alternate route information.
When the parade is over, Wenatchee Avenue will open from Yakima to Orondo and then from 2nd street North.
Wenatchee Avenue, from Second Street to Orondo, will remain closed until approximately 10:00 p.m. for Tour De Bloom. Mission Street will also remain closed from 2nd Street to Orondo. Northbound traffic will use Columbia Street to regain access to Wenatchee Avenue during the bike event through 2nd.
WASCLA's 2012 - 2014 Board of Directors are:
Anita Ahumada
Kristi Cruz
Andrew Drake
Gillian Dutton
Louise Morehead
Jonas Nicotra
Michelle Raiford
Joana Ramos
Adie Simmons
Ann Wennerstrom